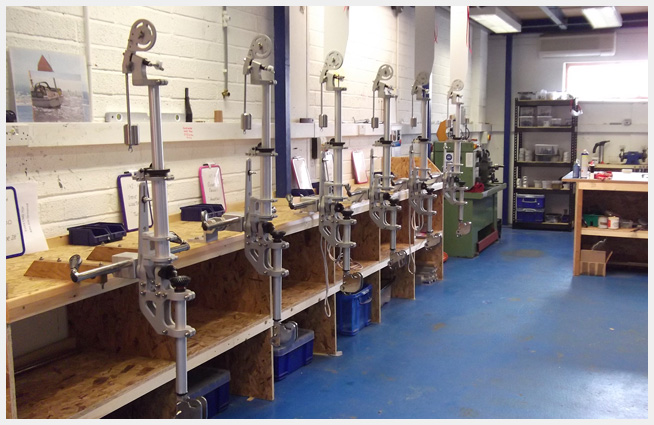 PRECISION MACHINED
CUSTOM DESIGNED
BRITISH BUILT
Precision Machined
To ensure maximum performance our components are machined on multi axis CNC machines, however we still manually machine key components in house to take in consideration manufacturing tolorance differences of the prefabricated tubes.
2D & 3D CAD Designed
Not only has the Sea Feather been 3D designed to make sure each component works with the other. We take the measurments you supply from your boat to make sure the Sea Feather is placed in it's optimum position making fitting simple.
Personally Hand Built
Every Sea Feather is assembled by hand with the care and attention it deserves. Your mounting bracket will be set up on our jig to suit your boat. We consider our windvanes to be part of the crew and the best helm you'll have on board.
Classic
Elegant
Graceful
With a combination of Aluminium, Stainless Steel and Hardwood the Sea Feather looks magnificent on the stern of modern, IOR or classic yachts, with a raked, vertical, reverse counter or canoe stern, with or without a transom hung rudder. The powerful servo pendulum glides through the water, controlling the main rudder in silence, letting the natural forces produced whilst sailing, keep you on course.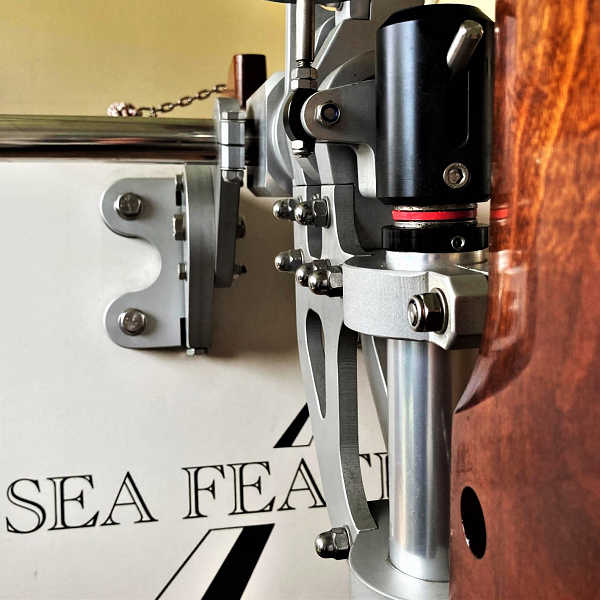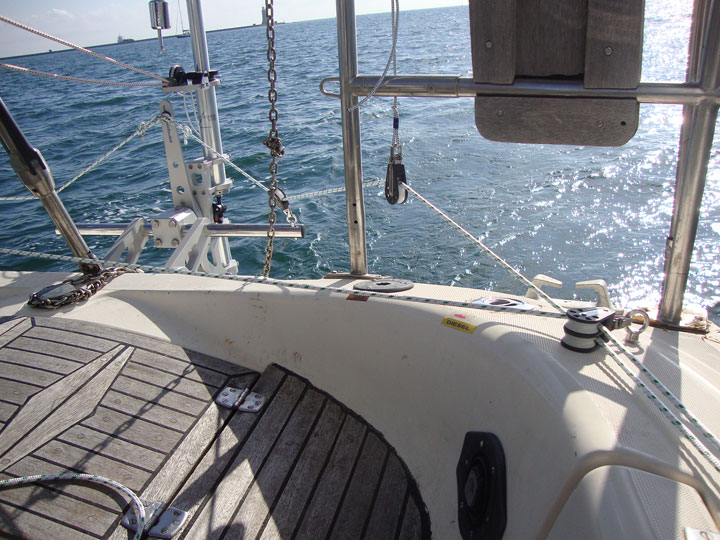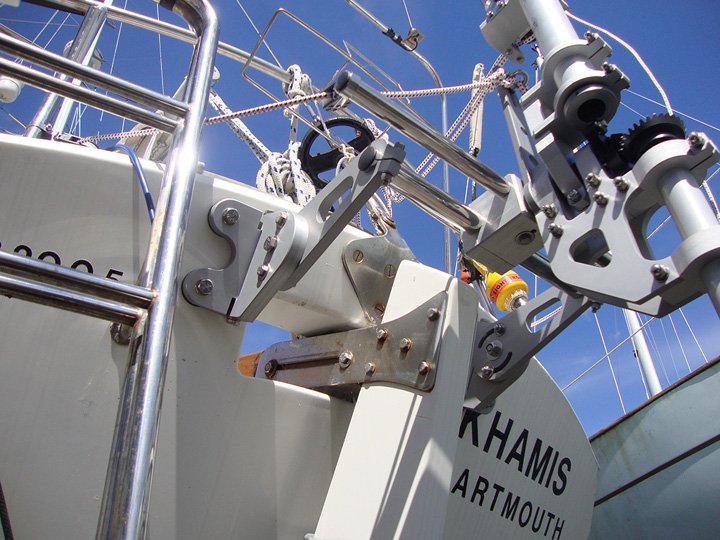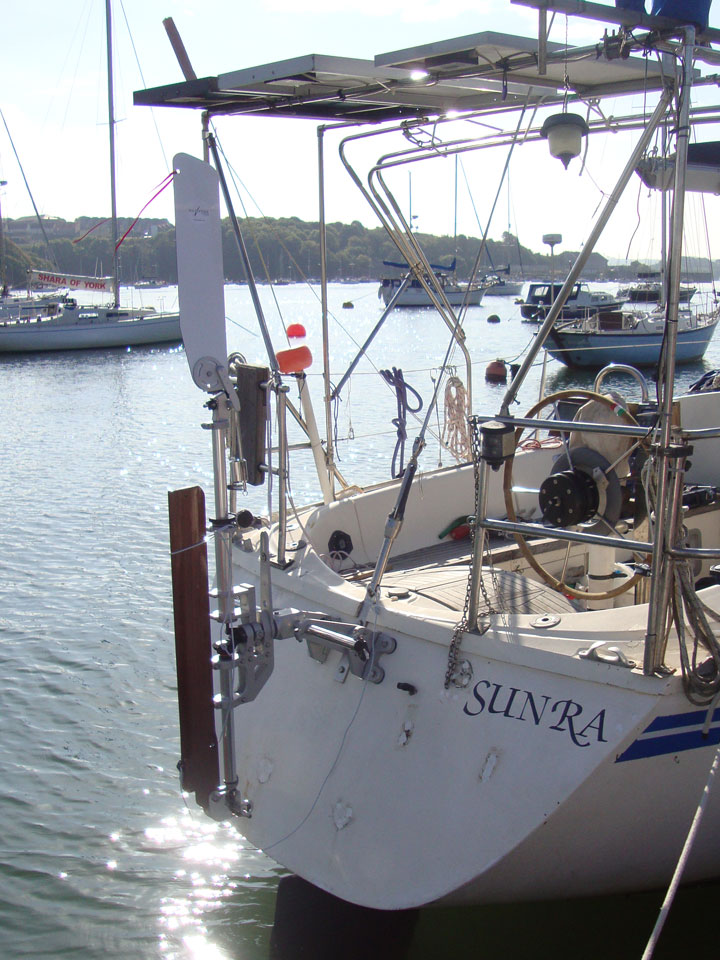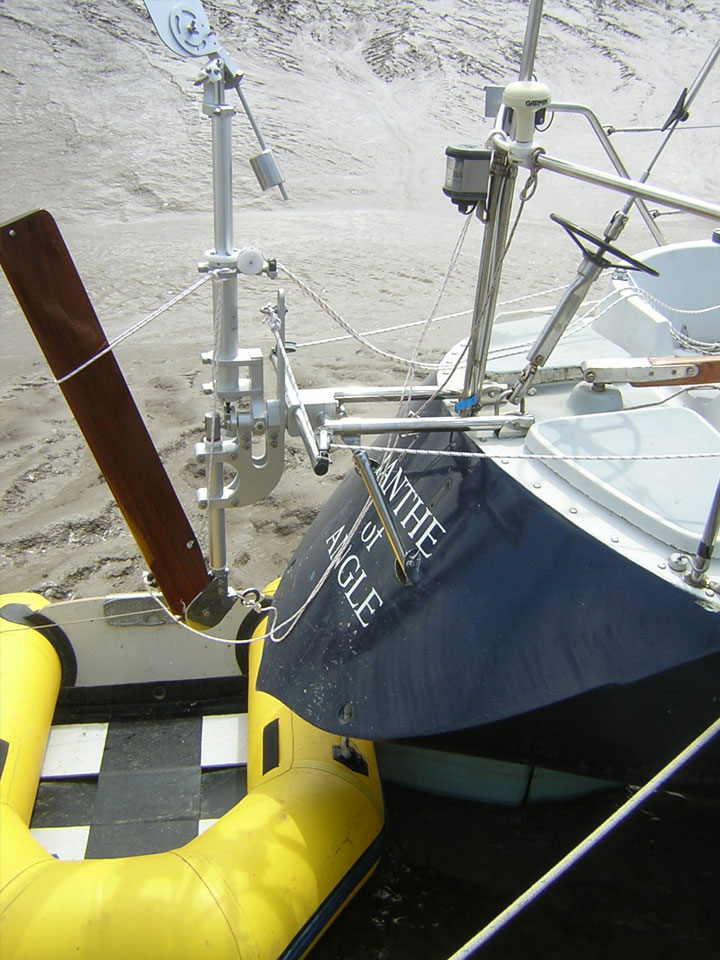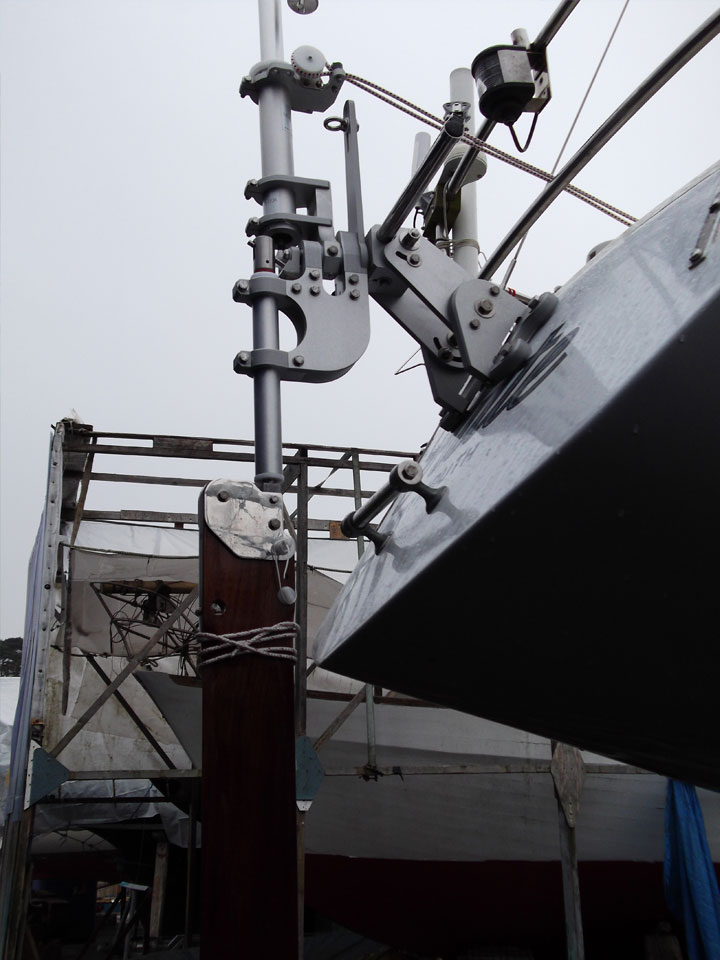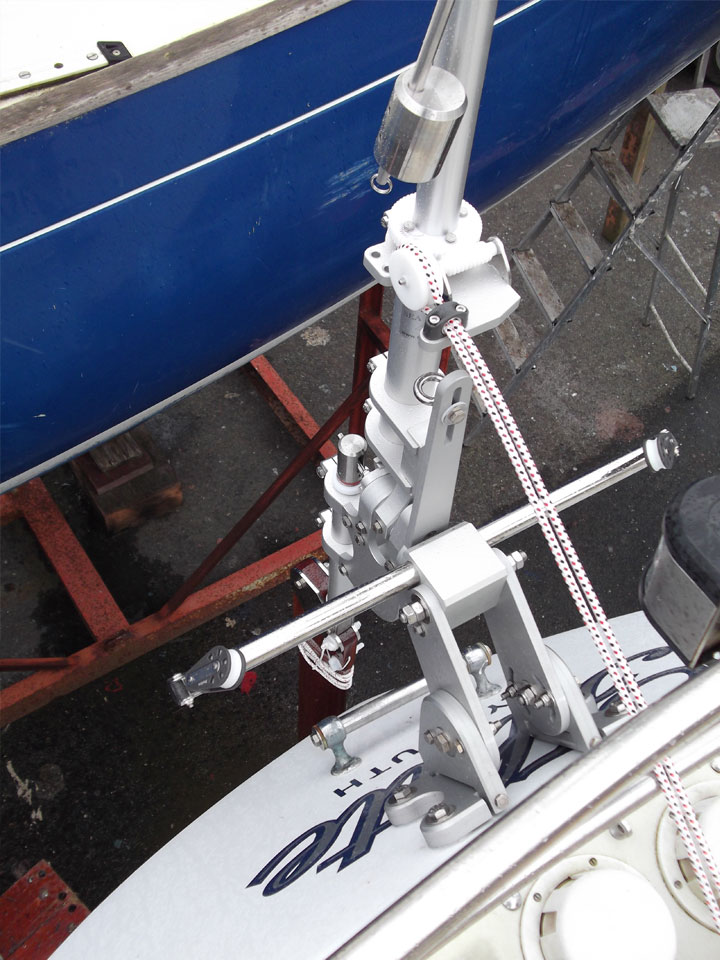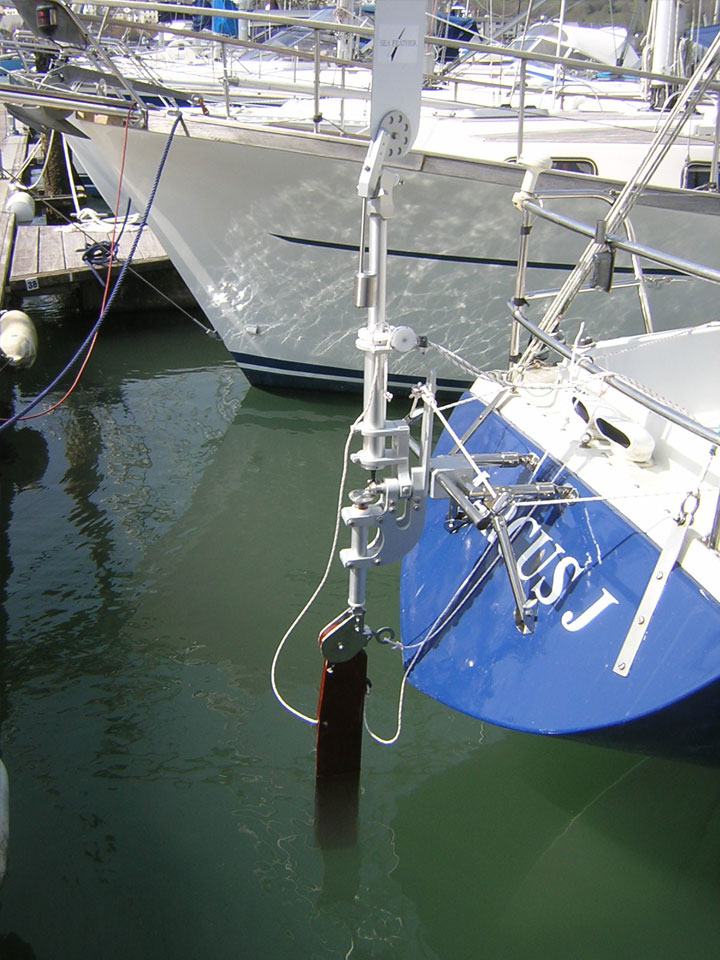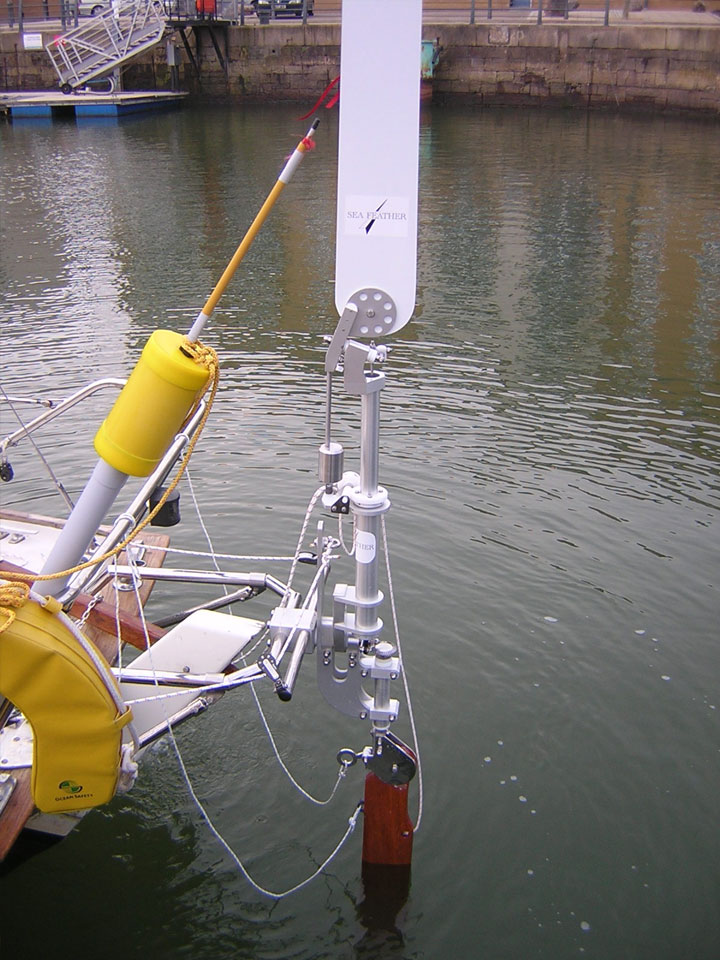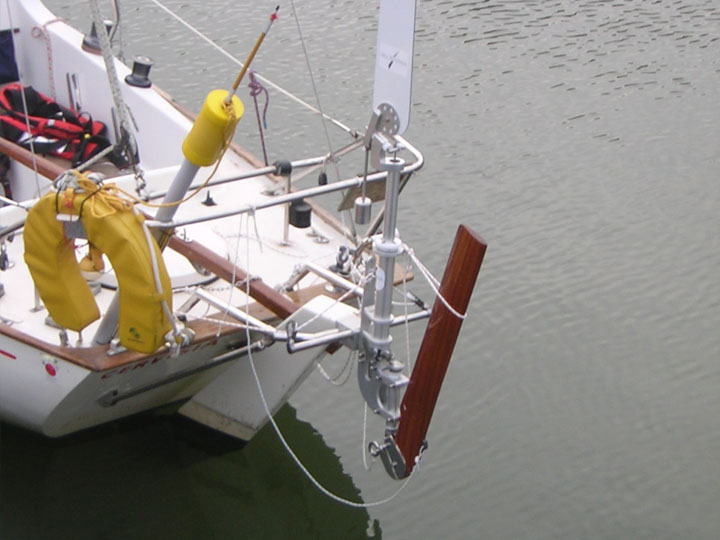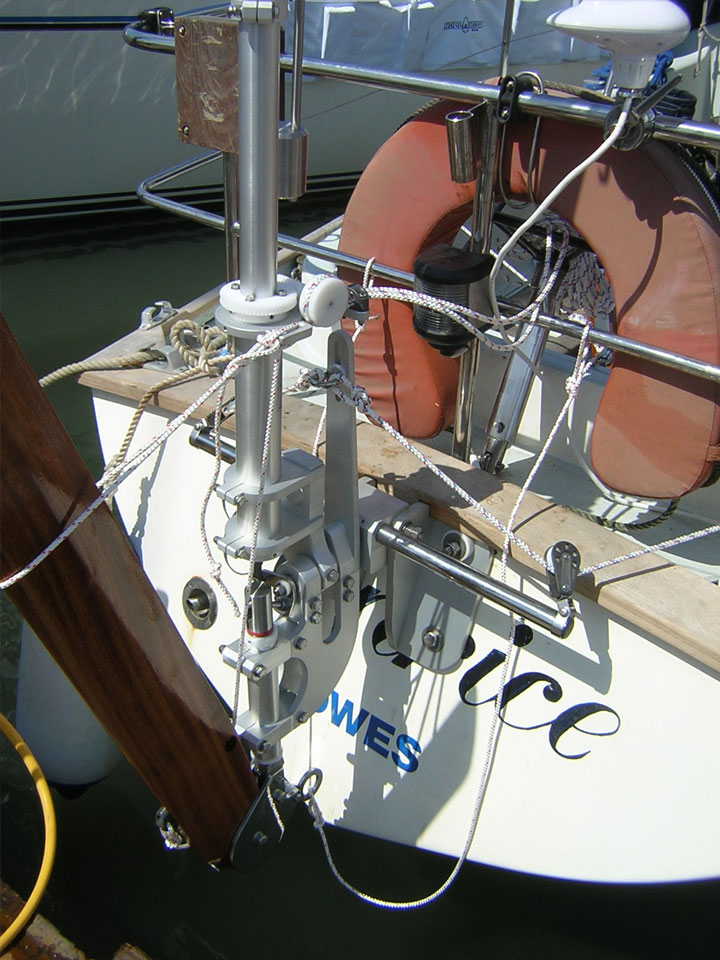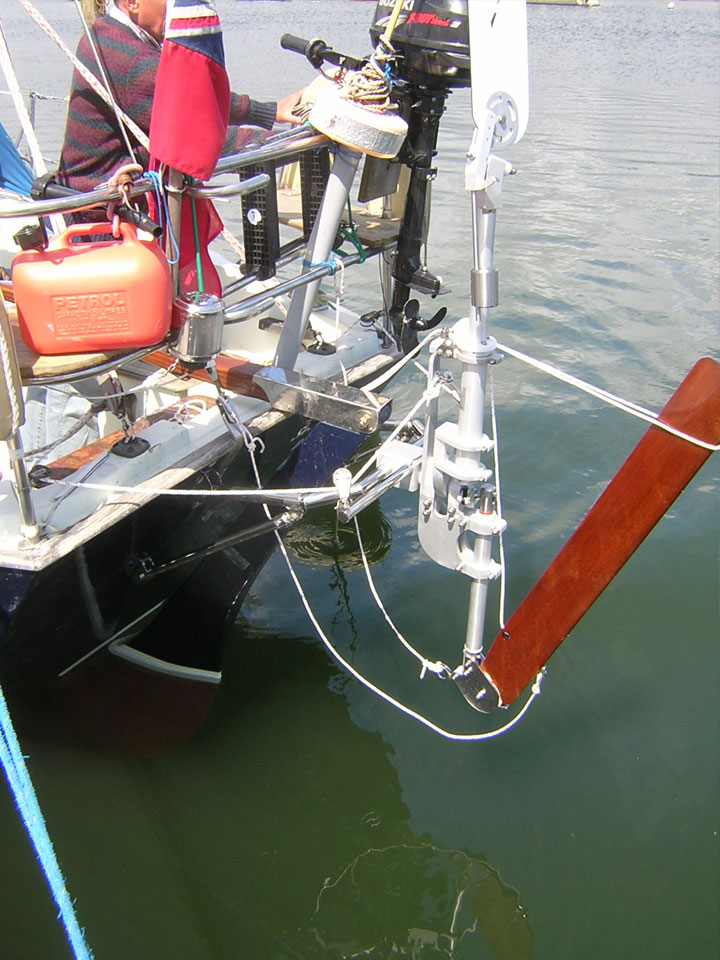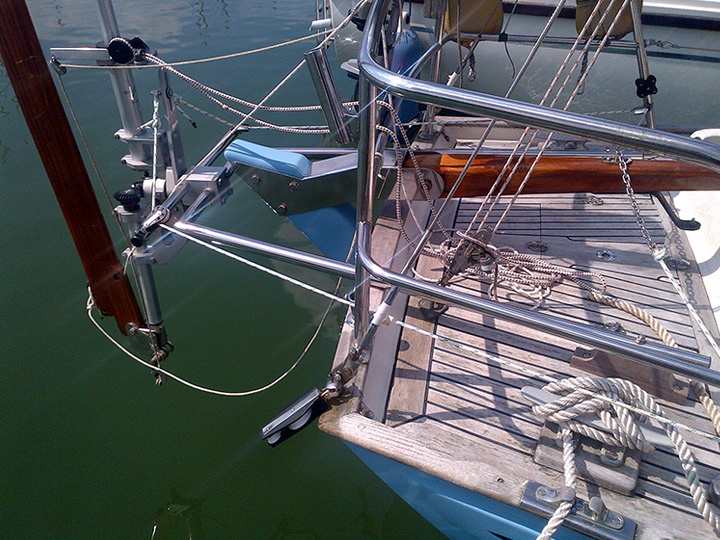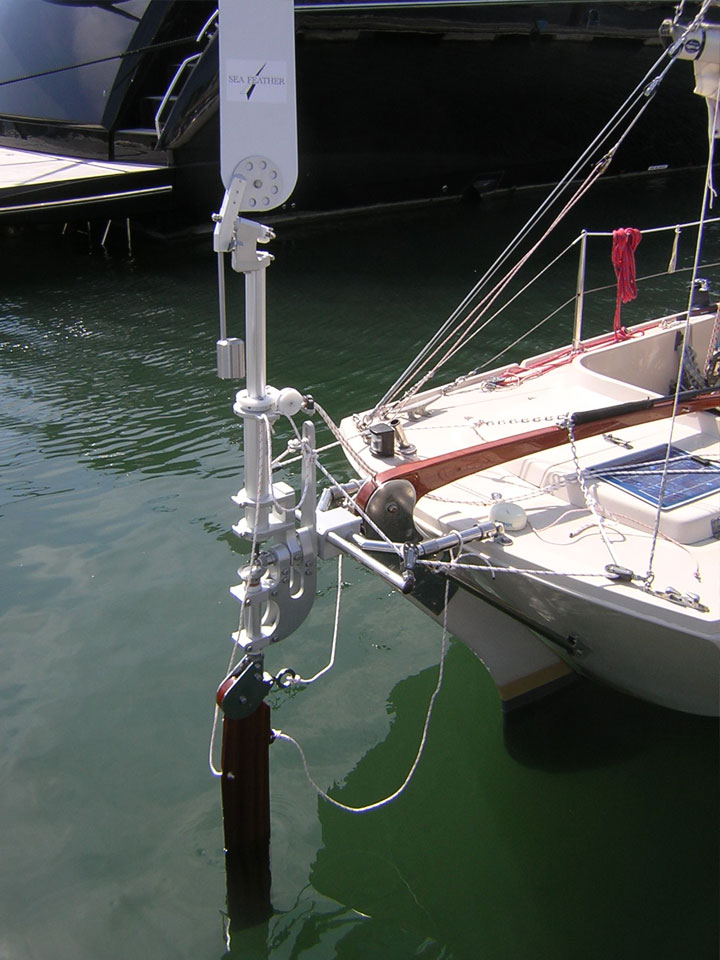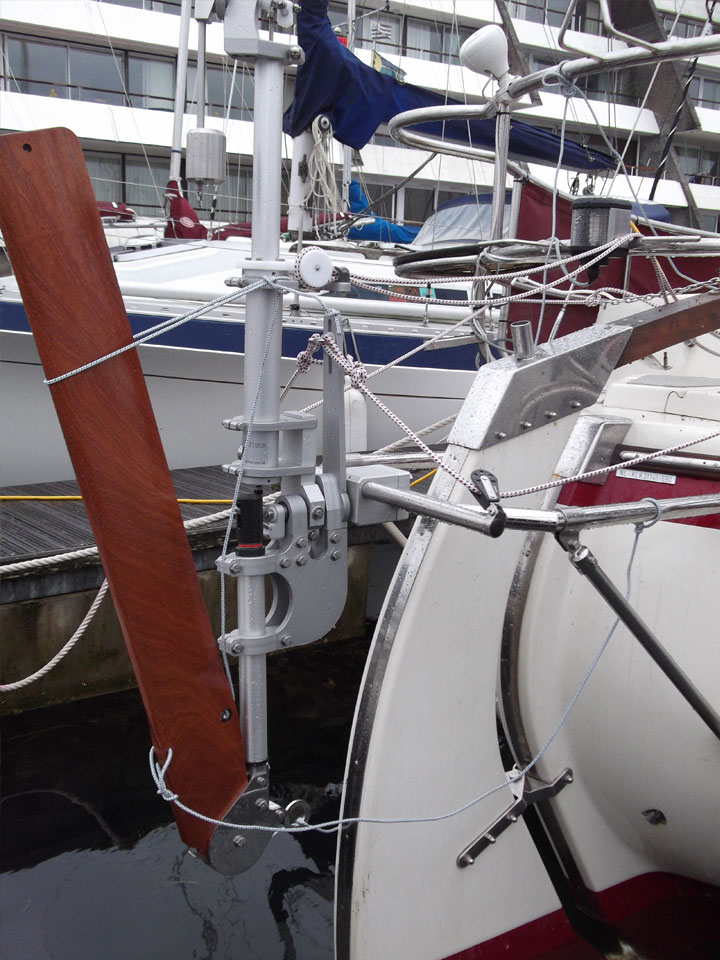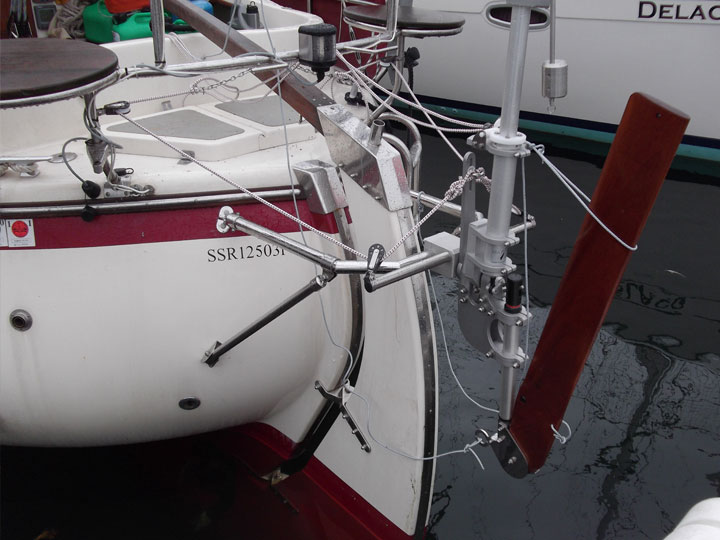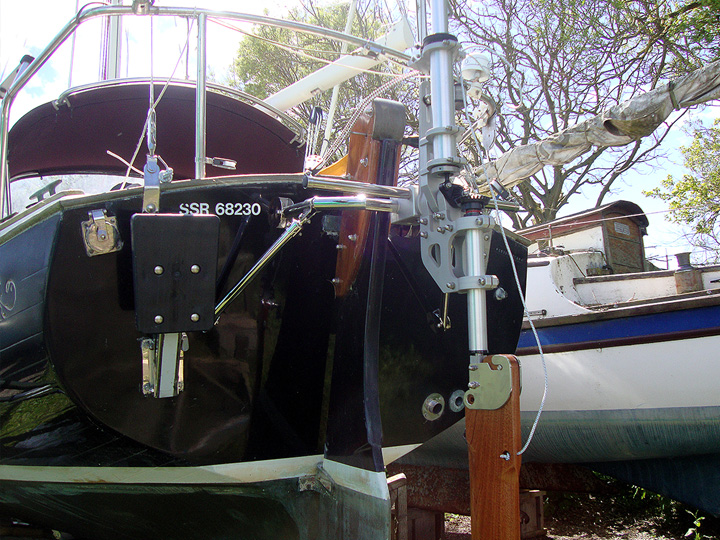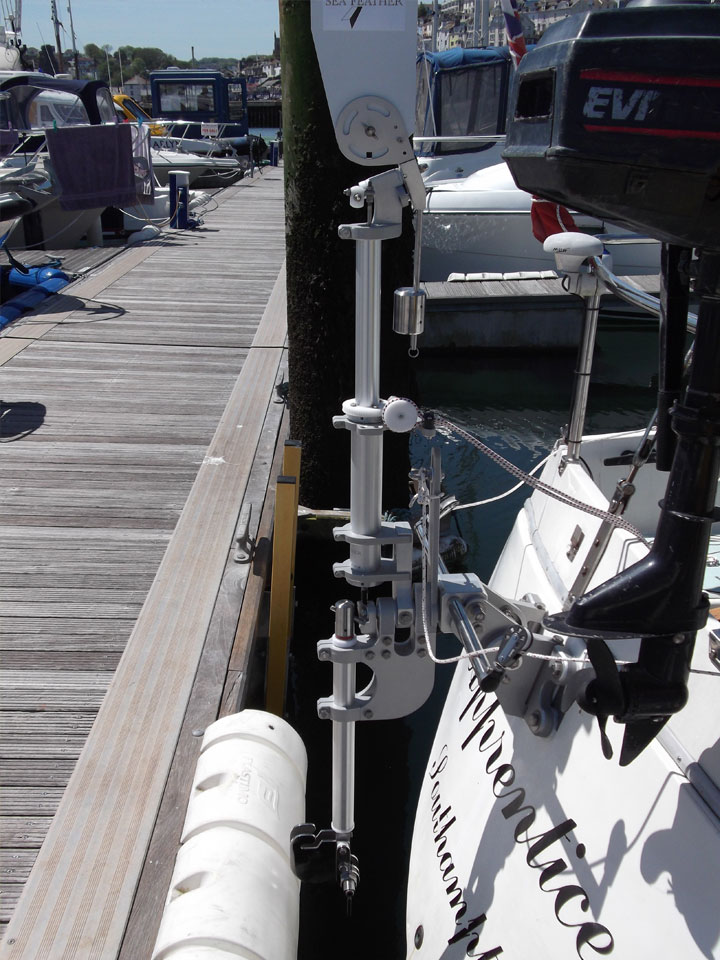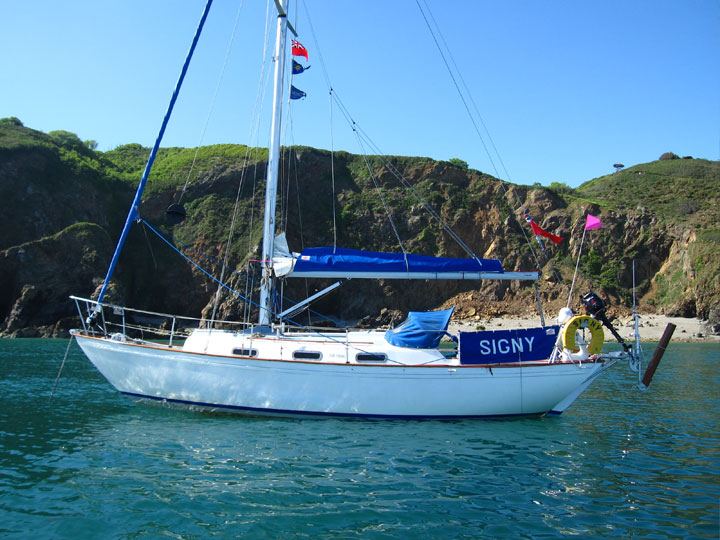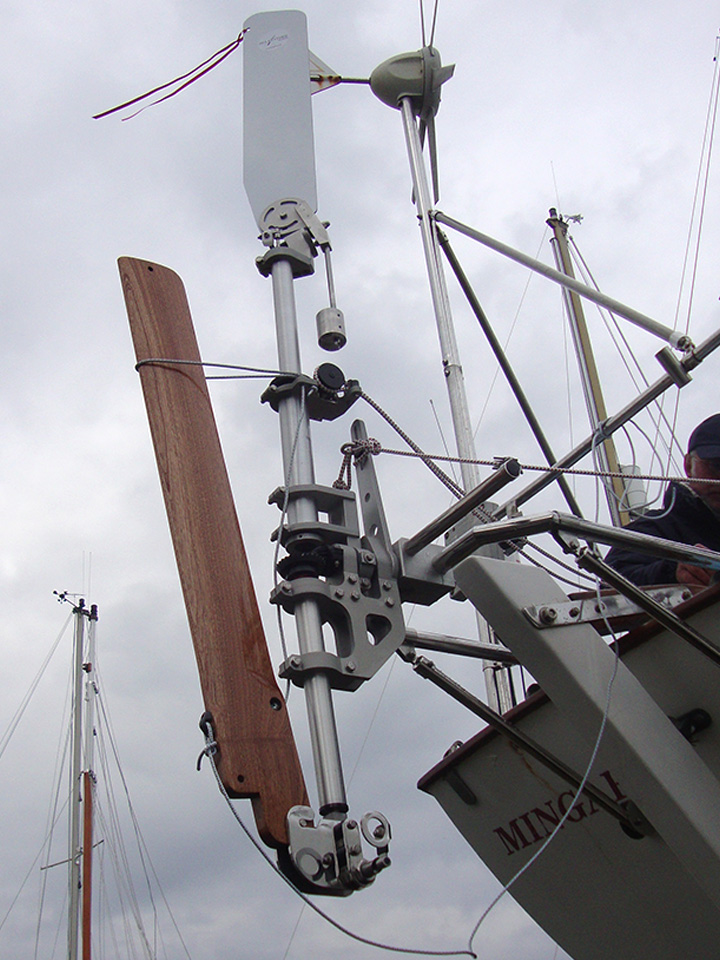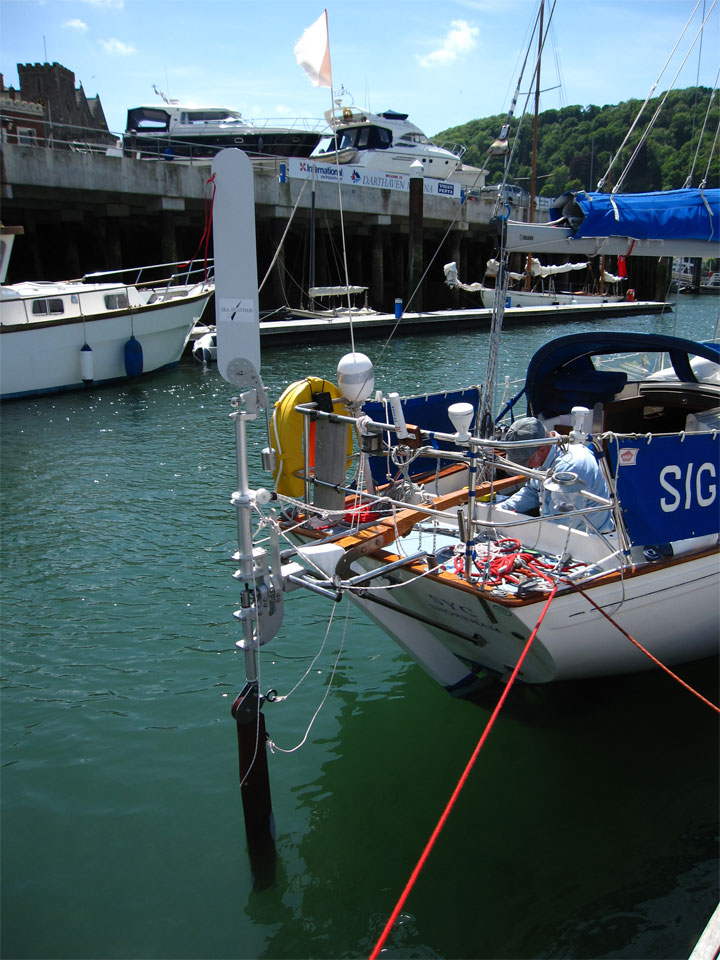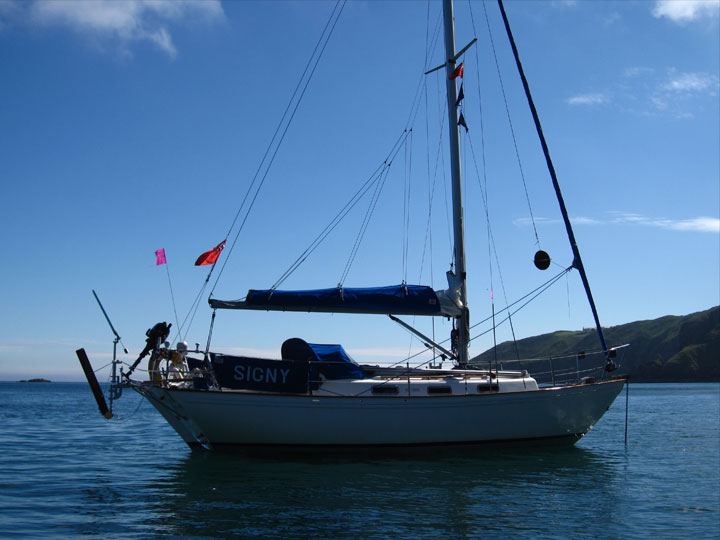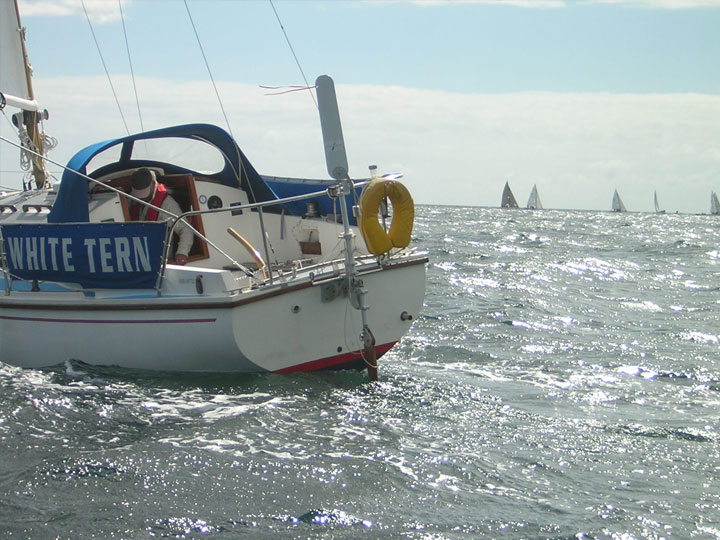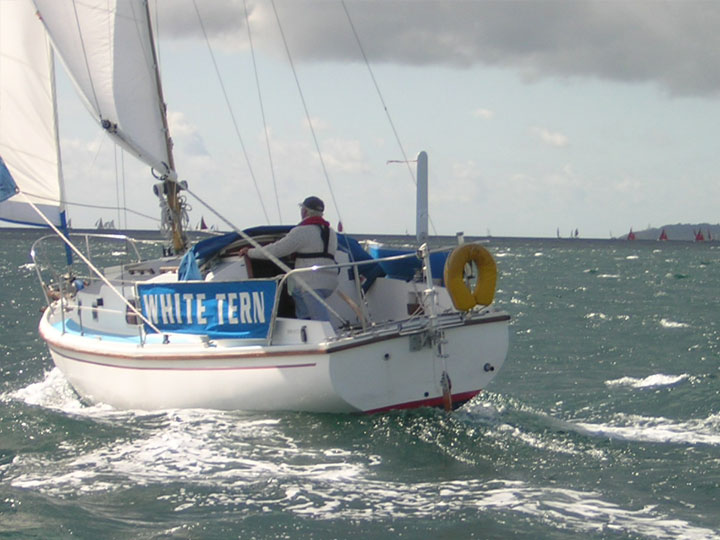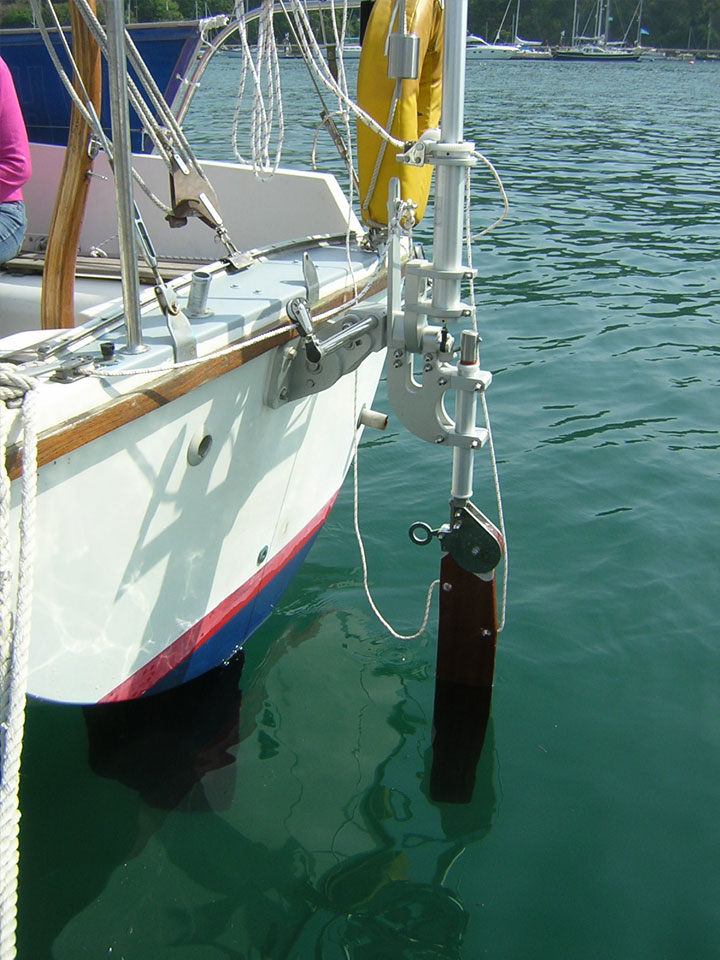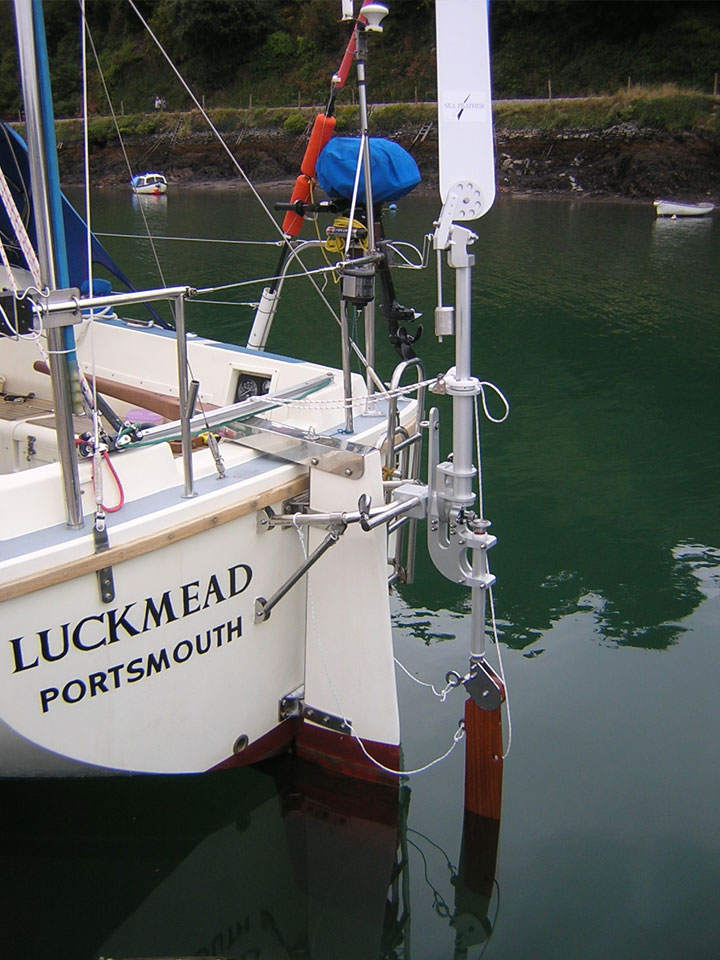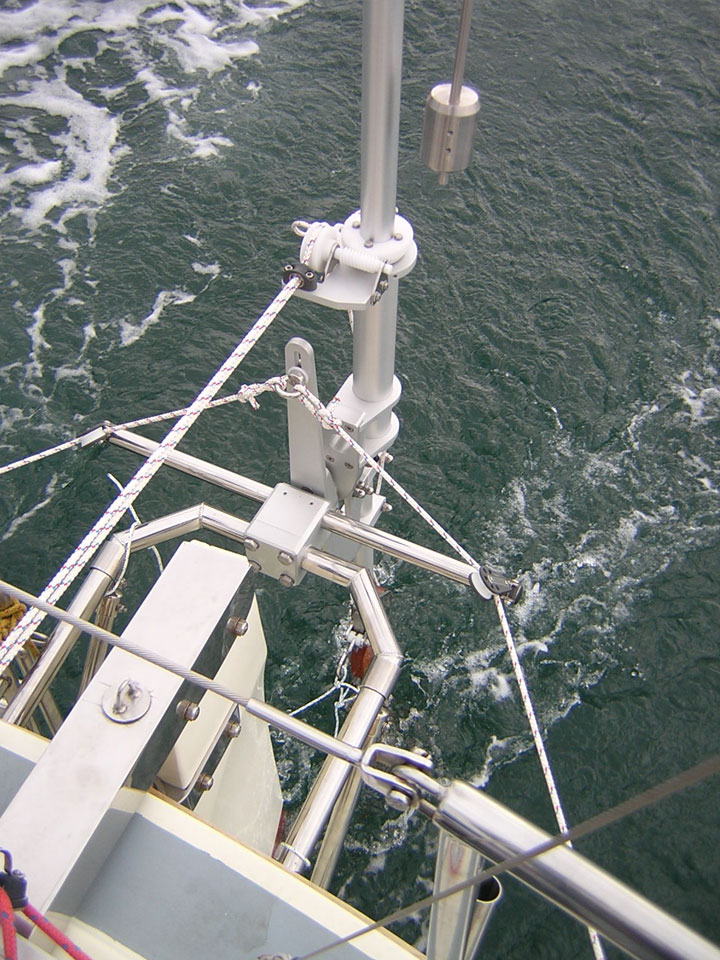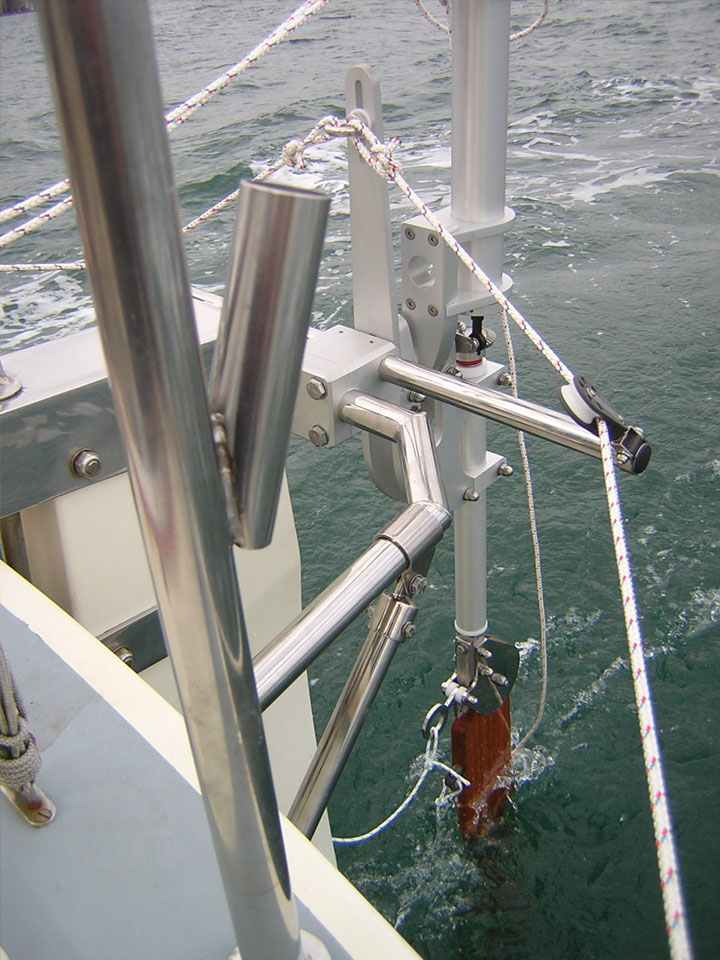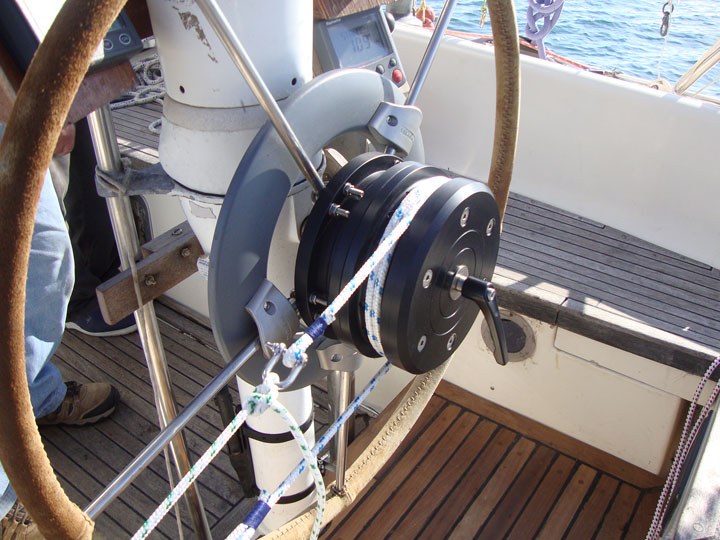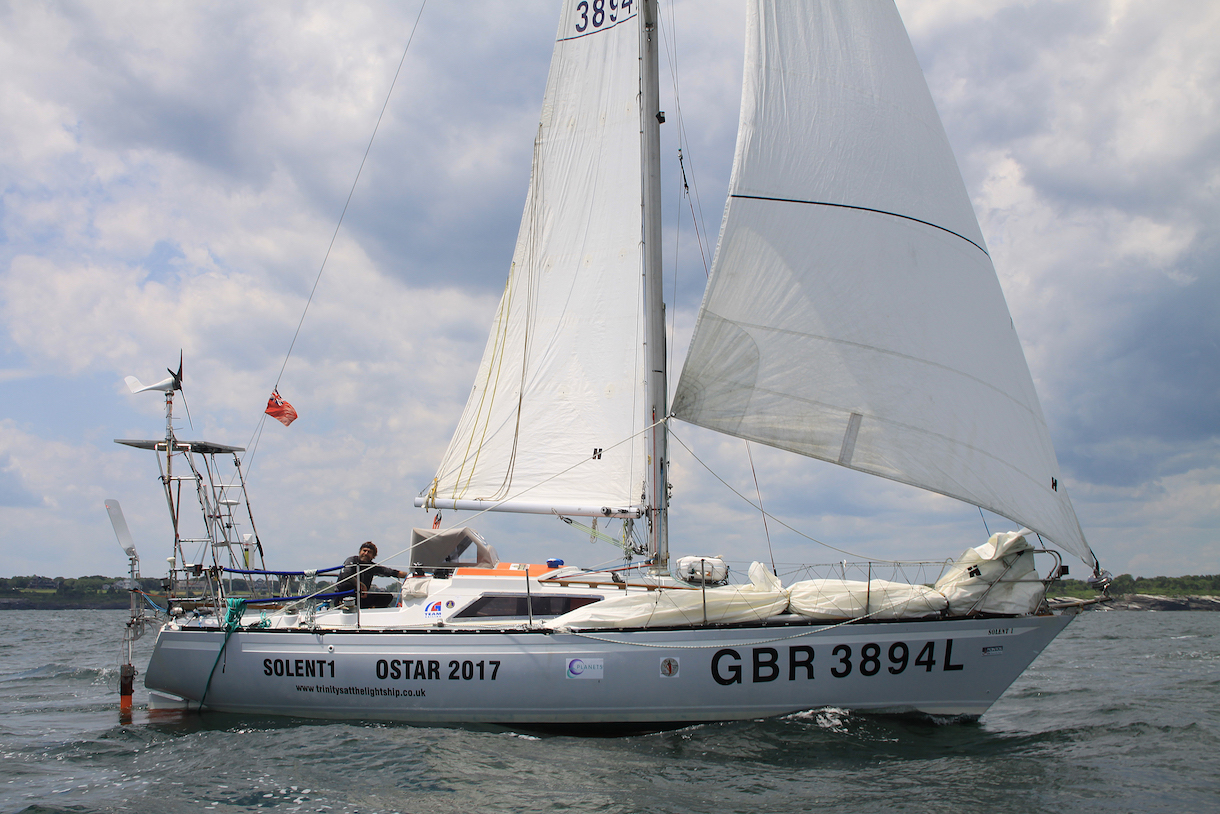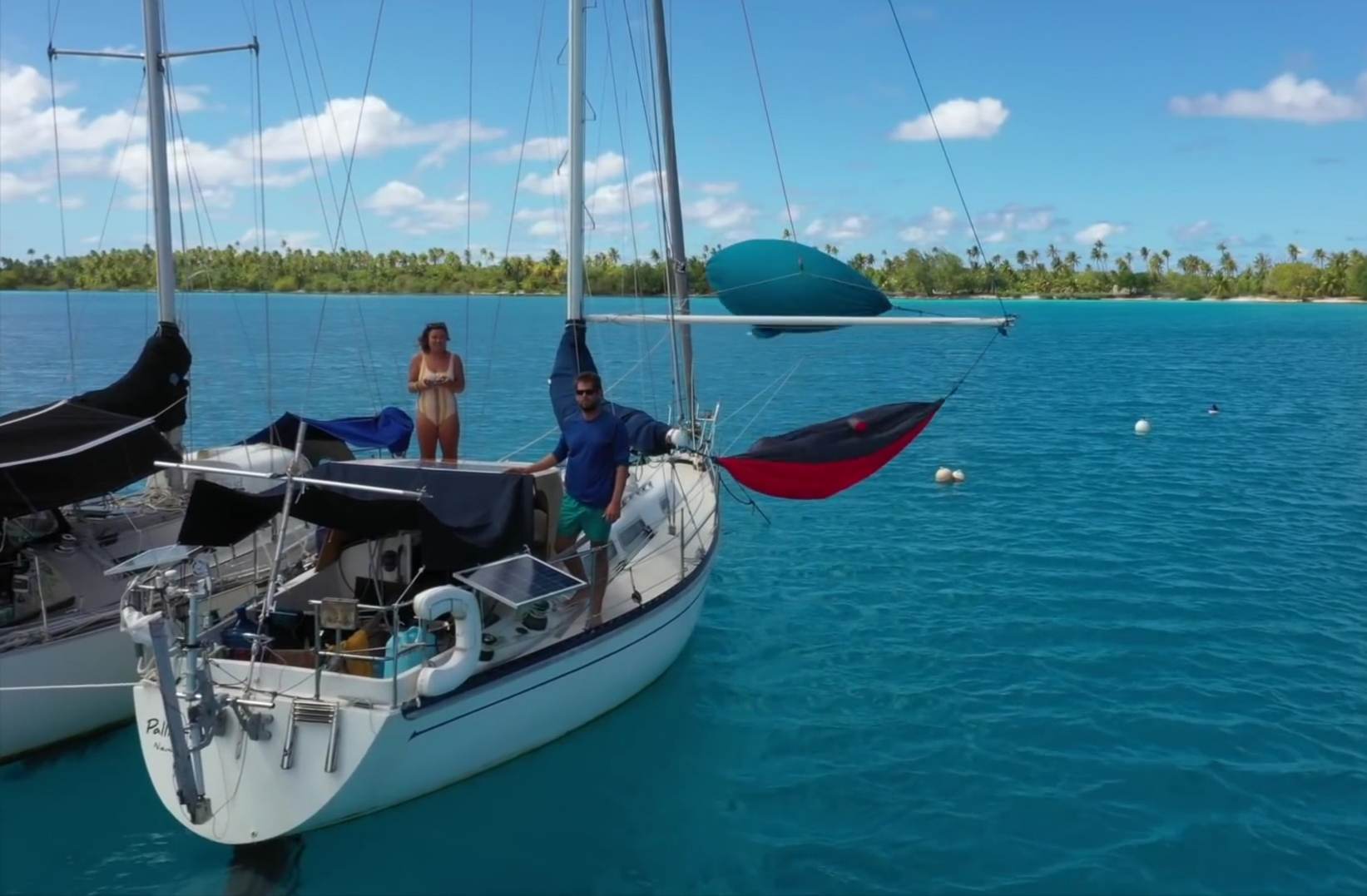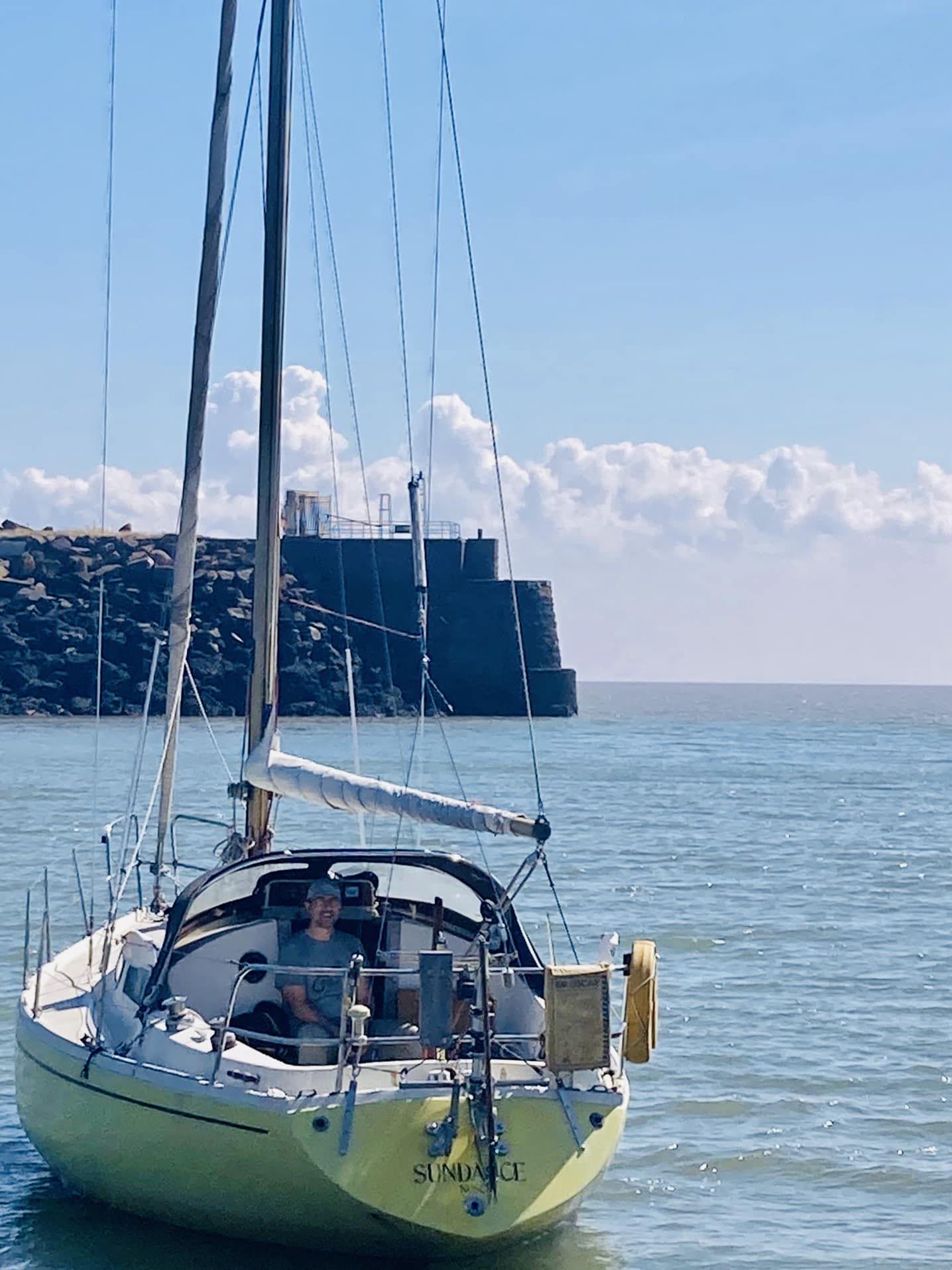 Picture Gallery
Sea Feather have steered boats along the coast and across oceans in silence without draining batteries for over 20 years with many happy customers.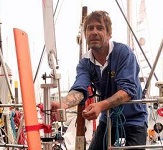 Neil Payter was one finisher in the fateful 2017 OSTAR where 14 boats retired or were abandoned. "I used the Sea Feather throughout the storm and it was 60kn, gusting 90kn, 15m waves and the associated 15 metre troughs! I sailed at about 75 degrees off the wind with a trysail and cooked a meal and even slept!"
Neil Payter, Solent 1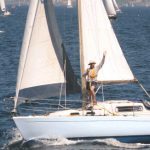 Author, Denis Gorman writes "I successfully completed the "2010 Jester Challenge" and arrived in Newport Rhode Island USA from Plymouth on 9th July. The crossing from Plymouth took 47 days and 23 hours. The Sea Feather Wind Vane performed admirably and bought me all the way across without fault."
Denis Gorman, Lizzie G